Thank you for visiting our site. As an up-to-date business, we want to give you the opportunity to stay in touch with our company and our Services.

Estimates come with ease, We write walk in Estimates from 9am to 4 pm Tuesday Through Friday , no appointment necessary .

You are more than welcome to stop on by and get a Estimate while you wait .

BLOSSER'S COLLISION CENTER

We are located in central colorado springs . this company has been in this location for over 70 years . Serving the Community with pride and integrity.

Here at Blossers Collision Center . We work with Most Insurance Company's . To restore your car , truck or van to pre accident condition . we strive to make your experience as pleasant , as possible.

If you are not familiar with our company and your first contact with us is online: We would be pleased to hear from you! Please let us know what your needs and questions are, we will be more than happy to help.

In brief, you should know the following about us: our company was established in 1940's and had been responsible for providing outstanding autobody repair services ever since. Our specialty is in the area autobody repair,Aluminum body vehicles ,frame ,alignment and paint. Our business is located at 590 North Circle Colorado Springs Co 80909.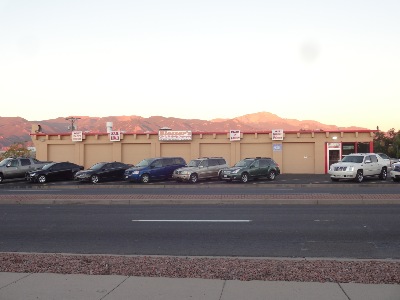 Estimates come with ease, no appointment necessary !!!!!!!!!!!!

Your are more than welcome to just stop on by and get the estimate while you wait .

most Estimates take an average of about 15 to 20 minutes some a little longer depending on the amount of damages and the type damages .